Deutscher Text >>>

At Interpack, due to take place in Düsseldorf from May 4 - 10, the Swiss company Rinco Ultrasonics will showcase ultrasonic welding solutions for various applications in the packaging industry. The specialist for ultrasonic welding technology will present for the first time its flexible packaging actuator, FPA. This device is suitable above all for sealing small to medium-sized thermoplastic pouches and can be integrated vertically or horizontally into production lines and special-purpose machines. In addition, Rinco will highlight the advantages of its small, high-performance automatic blister welder, ABW35. This welding machine has been designed specifically for the reliable sealing of blister and film packs as well as coated and laminated packaging materials. Alongside many other exhibits, the Swiss company will demonstrate the easy-to-use ultrasonic hand-held device, the HT35, for point-precise ultrasonic welding.

FPA flexible packaging actuators
The ruggedly designed FPA series, which is fully equipped with digital electronic components, comprises the FPA 4500 and FPA 4500-T, which differ merely in their size. They are controlled via the ultrasonic generator AGM, which will also be showcased on the stand. The packaging actuators can be ideally integrated into FFS machines (form, fill, seal), for sealing medium to large thermoplastic pouches. The 20 kHz machines work with the new patented Rinco sealing technology PPS0145 and can, compared with the conventional sealing technologies, produce wider, shaped seams that remain tight even when exposed to foreign substances. In addition, the sealed seams can be formed with rounded edges, which helps to fulfil the hygiene specifications in the healthcare sector. Perforations for hanging holes can also be integrated. Furthermore, with the patented Rinco technology, heat-sensitive products can also – unlike with heat-sealing – be safely and reliably welded. Rinco also offers the option of a retrofit kit to upgrade from heat-sealing to ultrasonic sealing. The FPA flexible packaging actuators are IP67-certified and thus dustproof and – in the short term – waterproof.

Automatic blister welding machine ABW35
With its automatic blister welding machine ABW35, Rinco has brought to market a very user-friendly device for the reliable welding of plastics packaging especially for the packaging industry. The compact 35 kHz machine can be operated with an SDG generator and requires neither a foot switch nor a two-hand switch. As soon as the pack is correctly positioned, the ultrasonic welding process is triggered by an integrated adjustable micro-switch, enabling very short cycle times. Apart from blister packs, the ABW35 can also be used for the welding of coated or laminated packaging materials and plastic film packs. Common materials include PET, PETG, PE, PP, PVC and PVA. The ABW35 can either be placed on a table or mounted on a wall or other support. Like all Rinco machines, the device is also suitable for integration into automated production lines.



The ultrasonic welding machines from Rinco Ultrasonics showcased at this year's Interpack satisfy the needs of the packaging industry with regard to reliably sealed packaging. The spectrum ranges from the small hand device to the large sealing machine and also includes actuators for integration into automation lines and special-purpose machines. In the photo: Blister welding device ABW35, actuator FPA 4500-T and ultrasonic hand tacker HT35.



Ultrasonic hand tacker
The ruggedly designed 35 kHz ultrasonic hand tacker HT35 weighs only 1.2 kg. It has optimum sound propagation and is suitable for manual welding operations from small to medium size. The adjustable activation point is in the hand grip, and the integrated transducer with amplitude amplification is provided with rotary protection against cable damage. This means that the user can handle the ultrasonic hand tacker easily and without risk. The HT35 is ideal for the spot welding of blister packs, laminated cardboard and plastic film as well as textiles and fabrics with a minimum synthetic fibre content of 50 percent. Blister packs can thus be spot-sealed.

Other Rinco exhibits at Interpack
The ultrasonic generator AGM Pro is Rinco's latest development and was first showcased at K 2016. The device has been designed for installation in automation lines and special-purpose machines to control ultrasonic actuators and components for sealing, for example, blister packs, pouches, trays, tubes etc. Thanks to its slim design, the generator can be fitted into electric cabinets where space is tight. The generator is equipped with an interchangeable module for a host of communication protocols. The parameters can also be set via the integrated touch display and the AGM Pro web application.

With its latest range of actuators, which are now driven electrically instead of pneumatically and are available in frequencies of 20 kHz and 35 kHz, Rinco offers OEMs new options for integration into special-purpose machines and production lines.

The electrically driven ultrasonic welding machine Electrical Motion (working frequency 20 kHz) regulates all relevant welding parameters for the joining process individually and very accurately – from the positioning of the sonotrode and the necessary welding force to the welding speed. A new two-hand operating system provides even greater ergonomic comfort. Also new is that the contact switch can be very finely controlled with the aid of individual welding steps (force, distance, time). This means that even complex applications can be very cleanly welded. The Electrical Motion is designed for demanding sealing applications in the automotive, medical technology, packaging, textile and household appliance industries.

The ultrasonic welding machine Standard 3000 CR rounds off the portfolio of sealing devices at the upper end of the range. With a working frequency of 20 kHz, it is suitable for welding operations with medium to large-sized thermoplastic parts. The Swiss specialists have designed them for installation in acoustic insulation cabins and automation lines and for welding operations in clean rooms. With 30 programs for 30 different applications, the Standard 3000 CR offers high process reliability, reproducible force ratios and an integrated travel measurement with an accuracy of ±0.01 mm. Tool change is easy and the machine can be set up quickly.




Company profile


RINCO ULTRASONICS has developed and built ultrasonic welding machines and ultrasonic generators as well as components, horns and tools to high standards of quality and precision for ultrasonic welding or ultrasonic cutting of plastics, packaging and synthetic textiles and for ultrasonic cutting of food products since the company was established in 1976.




RINCO ULTRASONICS provides customised solutions in situations where high efficiency and precision, rapid process speeds, reproducibility and manageable investment costs are required. These include proof-of-concept trials in the laboratory in which the product is tested and optimal solution proposals are developed.

We also channel our years of experience into developing new and innovative products and ensure our customers always receive the optimum solution for their requirements. Furthermore, our company is certified to ISO 9001, ISO 13485 and ISO 14001 and can be relied upon for high quality standards as well as quality assurance and expert project execution in the field of medical engineering.

The worldwide network of representatives and subsidiaries makes possible the RINCO after-sales support well-known for its speed. It also ensures maximum security and process reliability as well as the nearly maintenance-free and long service life of RINCO products.


Our many years of experience in consulting on application technology and developing solutions is applied in the following sectors amongst others:
• Automotive industry
• Medical device industry
• Textile processing
• Food processing
• Packaging technology
• Electrical engineering
• Plant and machinery construction
• Telecommunications
• Household & Leisure

Since 1997 we have been a member of the internationally active CREST GROUP and we employ 80 people altogether worldwide. Representatives all over the world, in more than 40 countries, attest to the high quality of our products and services.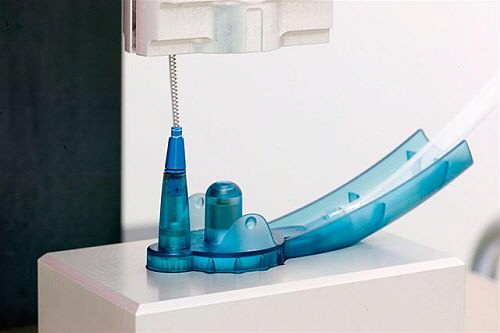 Services

Technical applications consultancy and solution finding
Competent advice is the cornerstone of any successful project. Thanks to our technical consultants' extensive specialist knowledge and many years' experience, they are able to analyse your application and develop the best possible solution. We will test your sample material in detail and then make proposals for the design of your mouldings.

It is best if you contact us early on in the first phase of a project because the earlier we can get involved, the quicker we will find a solution for you. Of course, you are also very welcome to visit us and see for yourself the passion with which testing and experimentation goes on in our laboratory. And by the way: our technical applications consultancy is free of charge - you only pay for the solution, not how we arrive at it!

Technical support and after-sales service
Our commitment does not stop after the initial contract. Quite the opposite - in order to nurture a long-lasting partnership we take our long-term support for you very seriously. Should you need help at the initial set-up or for carrying out a calibration, or if there is a problem - our service team provides fast and competent support.

Training and certification
We offer various training modules, from the basics of ultrasonic welding through to detailed product training. Would you like to know more about safety aspects of our machines or organise training for your operators relating to commissioning, programming and maintenance? We would be happy to design a training programme to suit your particular requirements. But that's not all: if you own an ultrasonic welding machine with calibration facility of the "Dynamic Series" type, you can qualify for the calibration certificate from us to enable you to calibrate the machine yourselves.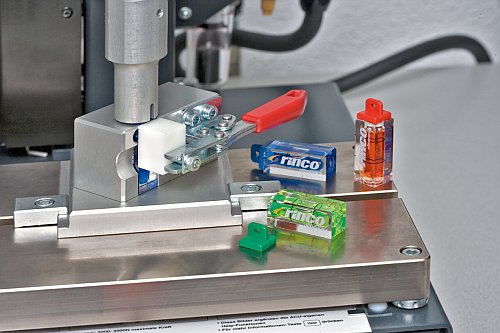 Applications



Our products are used in the following fields:
Please click for more information on the links below

• Automotive industry
• Medical device industry
• Packaging technology
• Electrical engineering
• Plant and machinery construction
• Telecommunications
• Food processing
• Household & Leisure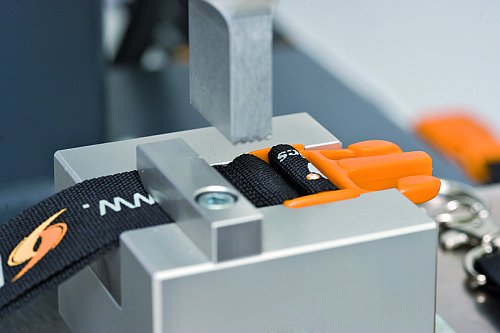 Product overview


Please click for more information on the links below

Ultrasonic welding:
Ultrasonic welding machines "Easy Series"
Ultrasonic welding machines "Standard Series"
Ultrasonic welding machines "Dynamic Series"
Ultrasonic blister welding machine
Special actuators

Ultrasonic cutting:
Ultrasonic cutting machines and components
Ultrasonic hand cutting units

Ultrasonic generators:
Ultrasonic generators
Generator modules

Ultrasonic hand welding units:
Ultrasonic hand welding units 70 kHz
Ultrasonic hand welding units 35 kHz
Ultrasonic hand welding units 20 kHz

Components:
Boosters
Converters
Ultrasonic tools



Downloads


• Overview brochure (PDF file)
• Medical brochure (PDF file)
• Textile brochure (PDF file)




Videos




Ultrasonic welding with sound enclosure




Ultrasonics textile welding with HT35-2


Visit us at the interpack 2017. We would be pleased to meet you on our booth:
hall 6 / booth D60